How Can We Help?
Search for answers or browse our knowledge base.
Purpose
In addition to creating custom reports, reports in JSON file format can also be imported into the system. This allows for exporting of reports from one system and importing them into another, without having to repeat the process of recreating and altering previously configured reports. Both public and private reports are able to be imported and either one report or many reports can be imported at the same time.
Please Note: Exporting the reports must be completed prior to importing them.
Importing Reports
Click on the Reports Tab, located in the top navigation menu.

2. Click on the Import Reports button, located in the upper right-hand side. Once the button is clicked, the Import Reports pop-up box will appear.

3. Drag & Drop the JSON file into the Import Reports pop-up box or click on Browse for a file button and select the file from the local directory.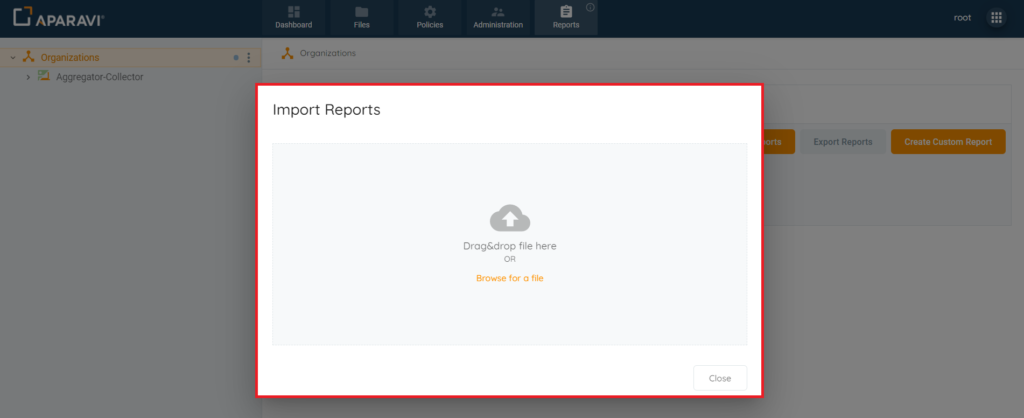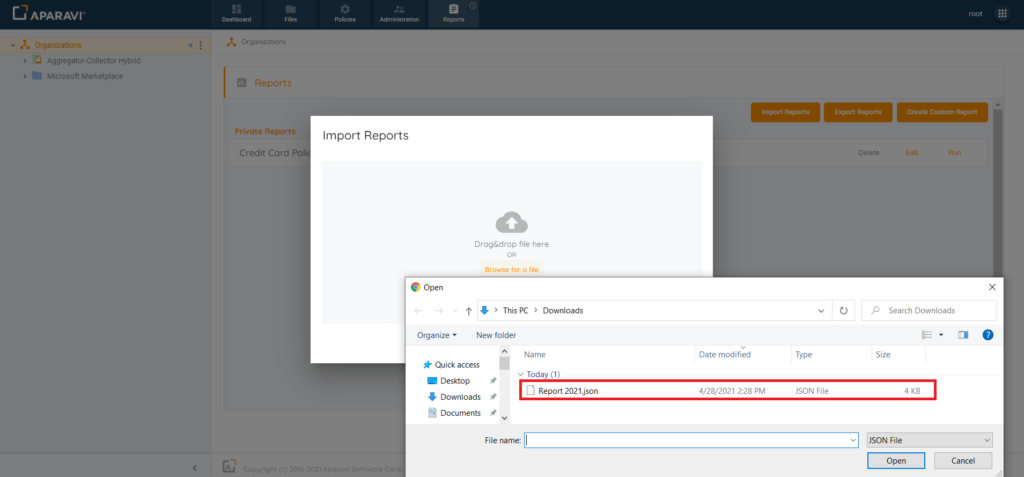 4. Once the file has been imported, the Import Reports pop-up box will update to offer an entry for the uploaded file with a checkbox located just to the left of the report's name.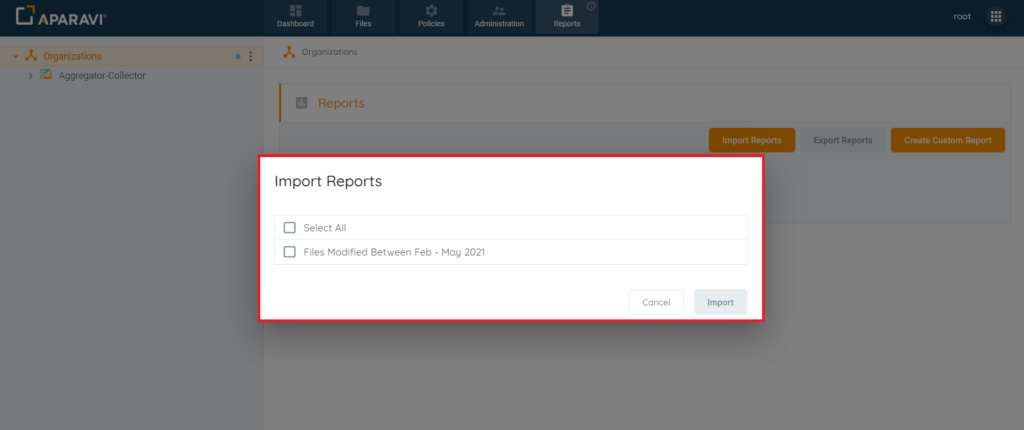 5. Click on the checkbox to select the report, once selected the checkbox will display an orange background with a checkmark to indicate that it is selected. Once selected, click the Import button located in the bottom right-hand side of the Import Reports pop-up box.

6. Once the Import button is clicked, the system will upload the JSON file and display the new report automatically on the Reports Tab. The system will also display an alert message, located at the bottom left-hand side of the screen to indicate that the report has been imported successfully. From this point, the report can be deleted, edited or ran.