Manually Execute Copy Action Policies *2.0 Beta*
Purpose
The system offers the ability to automatically execute copy action policies that have been configured. However, in the event that the action policies need to be executed before the next action schedule interval set, the ability to manually execute them is also an option.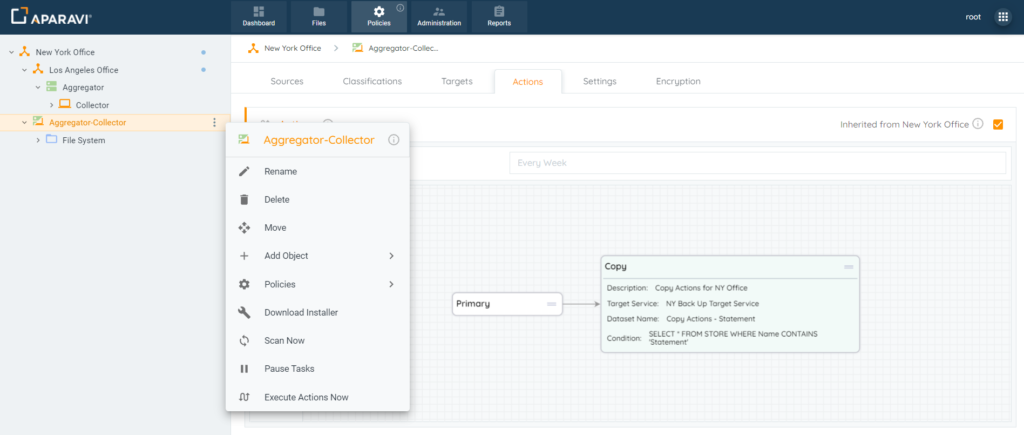 How to Manually Execute Action Policies
Located on the left-hand side of the screen in the navigation tree, select the Organization or Node that you wish to execute the action policy on. Once selected the node will appear with a yellowish background to indicate that it has been selected.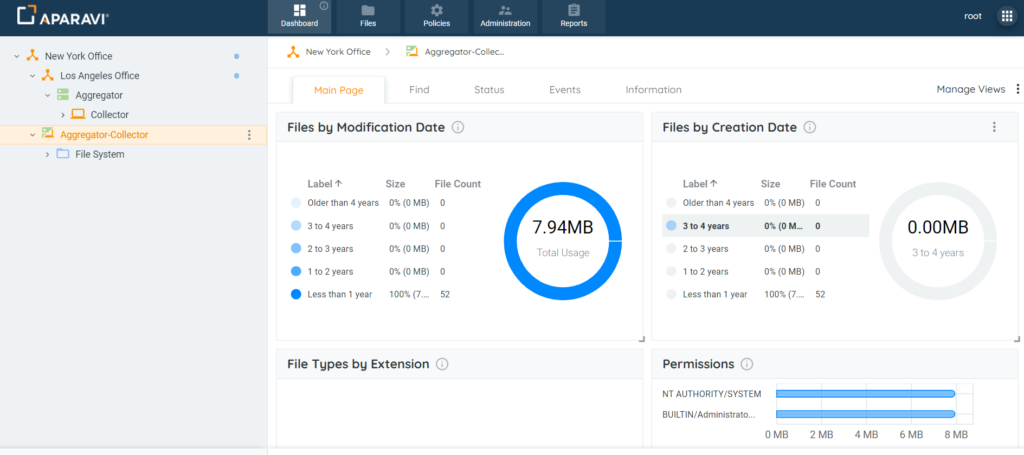 2. Click on the 3 vertical blue dots that appear on the right-hand side of the node in the navigation tree. Once clicked on, a menu will appear with options to select from.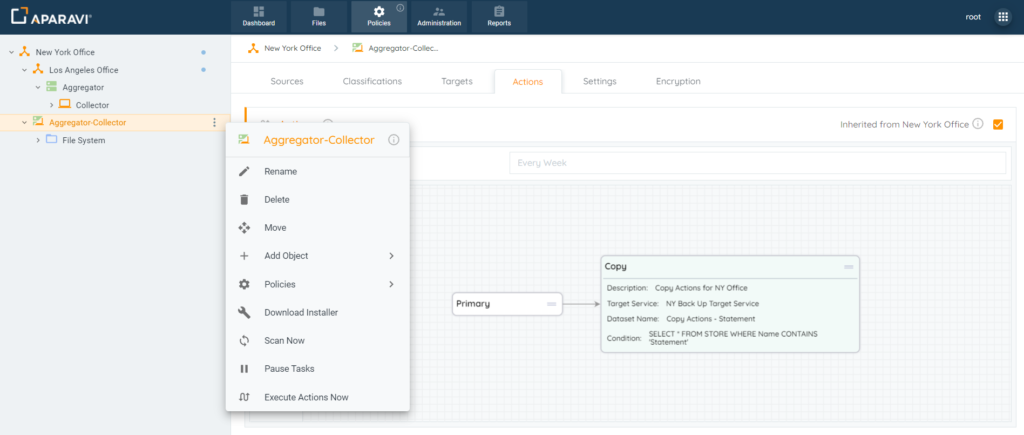 3. Click on Execute Actions Now, from the menu that appeared.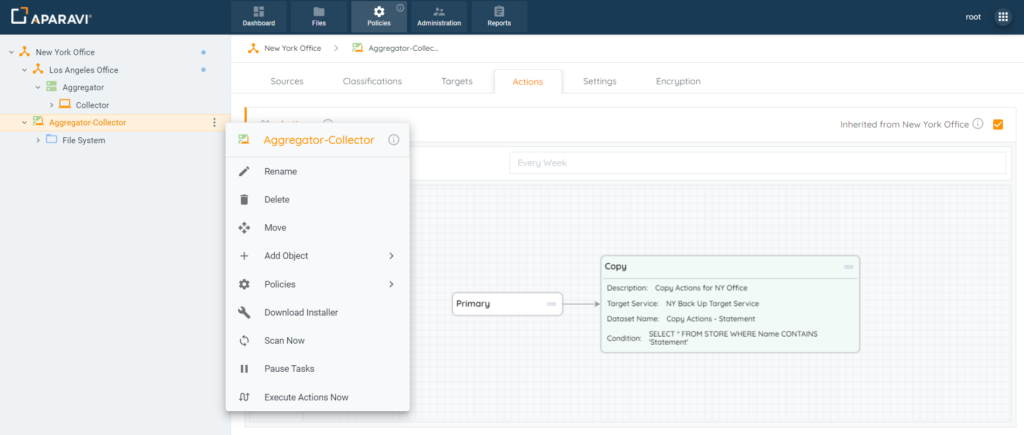 4. The system will now manually force the execution of the action policy that was configured.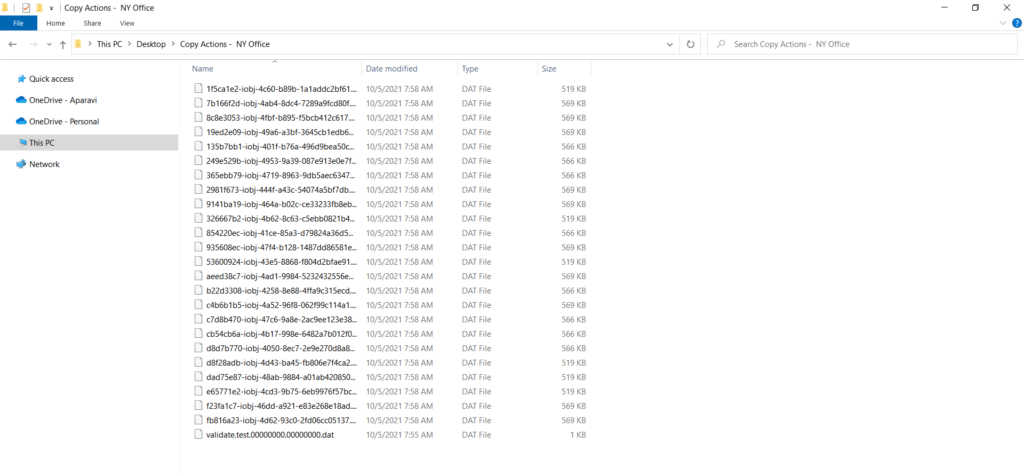 Please Note: This will not interfere with the next automated Action Schedule Interval set for this action. The automated action policy will run at it's next scheduled time, regardless of the manual execution performed above.