How Can We Help?
Search for answers or browse our knowledge base.
Files Search View Formats
Purpose
Once the file search has been completed, the system allows the file results by to be viewed in four different formats: List View, Details View, Icons View & Content View.
Depending on which view is selected, the results will be presented in different formats and have different additional options to select from. To change the view type, click on one of the four options under the View Type section, just above the search results window.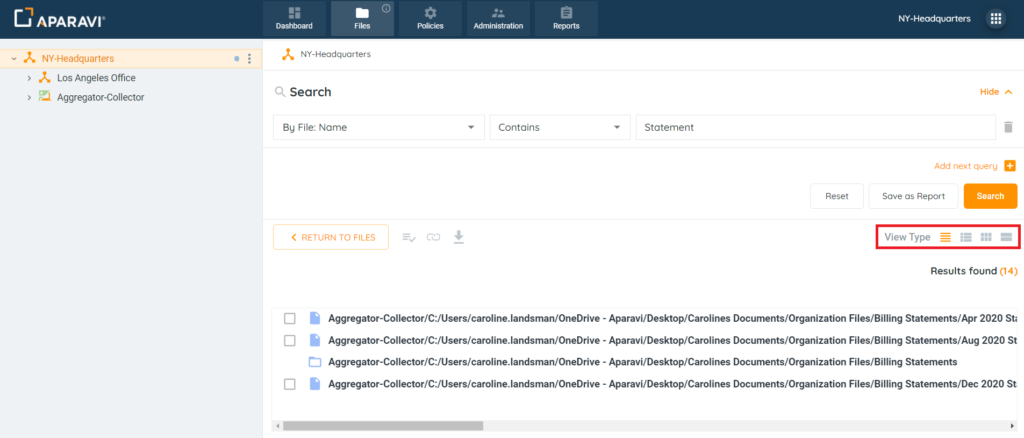 List View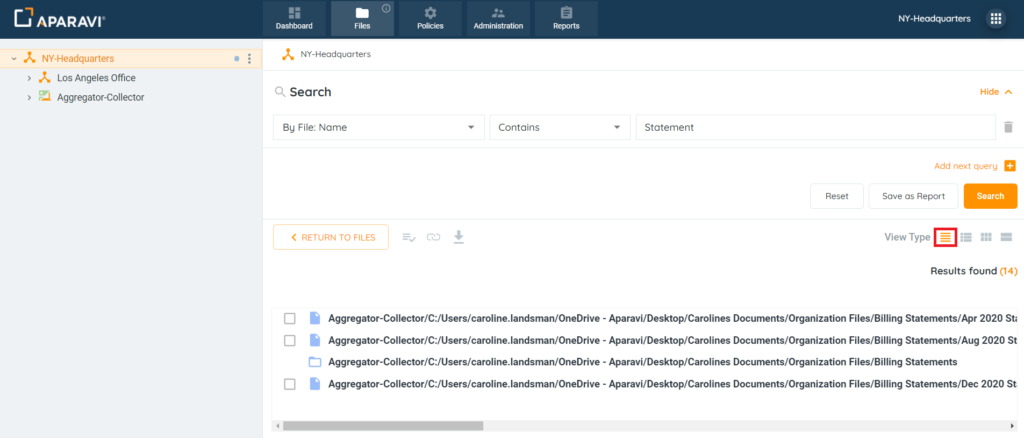 Details View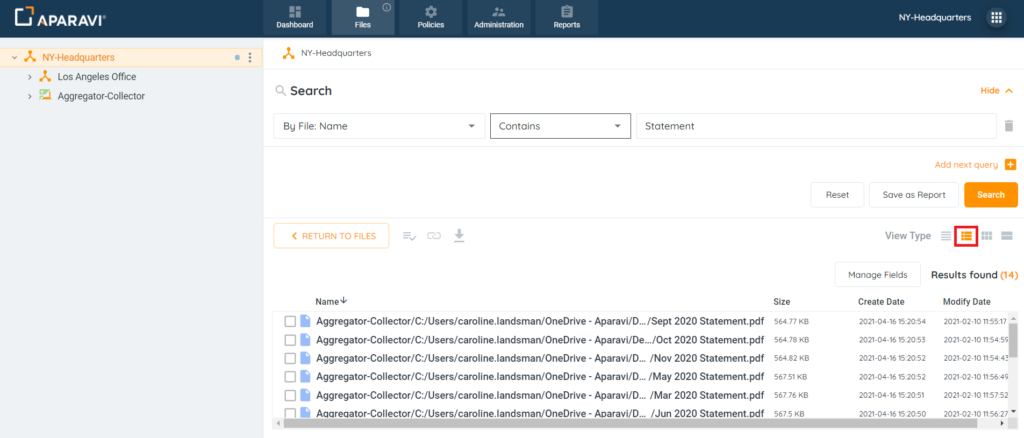 Icons View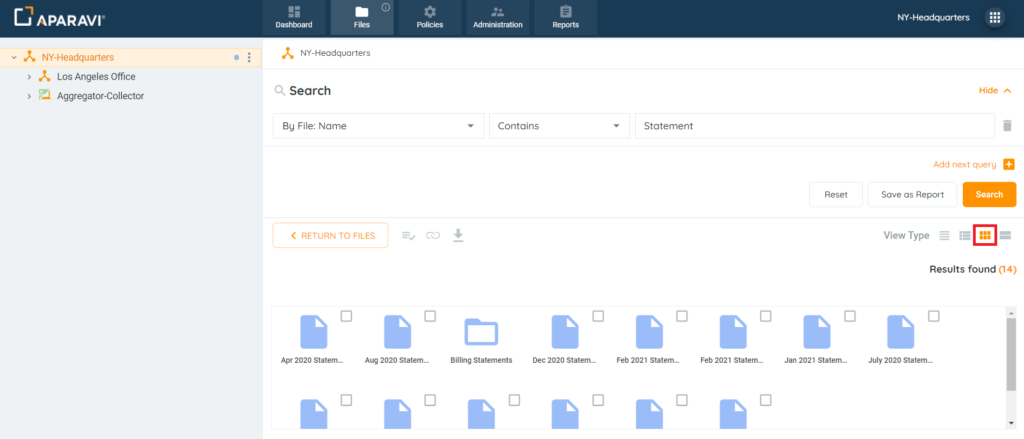 Content View