How Can We Help?
Search for answers or browse our knowledge base.
Purpose
Located on the third subtab under the Dashboard Status subtab, the Workers subtab will display status information about the active worker nodes which are responsible to carry out tasks.
Overview
Workers Display
There are no clickable elements as shown, but rather this screen is used to display status information about each active worker node.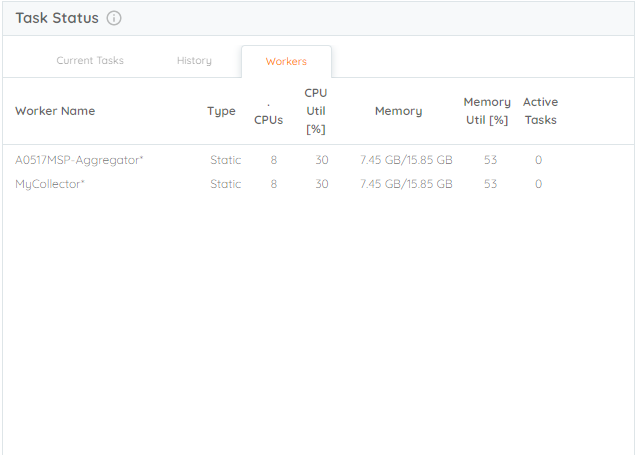 Worker Status Columns
Worker Name – The name which identifies the active worker node.
Type – Will show Static for an installed node, with other states reserved for future use.
CPUs – The number of CPUs reported for the worker node.
CPU Util [%] – The percentage of CPU capability currently being used.
Memory – The amount of memory currently used and the total available.
Memory Util [%] – The percent of total available memory currently being used.
Active Tasks – How many tasks currently in progress.