How Can We Help?
Search for answers or browse our knowledge base.
Purpose
Located on the second subtab under the Dashboard Status subtab, the History subtab will display the history of tasks which have completed.
Overview
History Display
The list will be initially presented in collapsed state, showing the high level summary status. Click the right-pointing arrowing next to any item to expand the list segment to show the steps contained. Click the down-pointing arrow to collapse the list segment. A log summary can be seen by clicking the state shown next to a step which has been processed, such as sowing the 'Completed' green badge.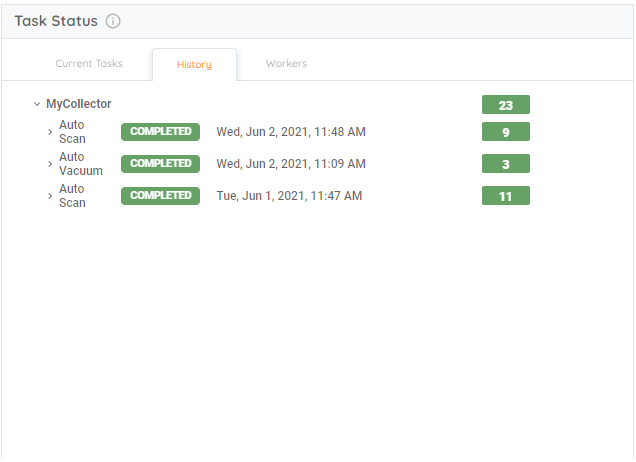 Color Codes
Color codes are used to indicate the state of a current step listed on the left and the summary badges to the right of a list item containing a series of step. The summary badge will contain a number showing the total for that collection.
Green = Completed successfully
Red = Completed with errors
Maximum Historical Tasks
The default maximum number of tasks shown is set to 30. This can be changed to any number desired using the setting shown: